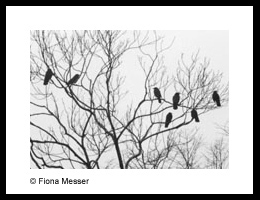 Link to me
If you like my site you can place a link to it on your website. You may use the banner (image) link below or just a simple text link.
- Banner Link -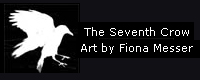 - Text Link -
The Seventh Crow - Art by Fiona Messer
Welcome to the 7th Crow
I am Fiona Messer, a Canadian artist now living close to Lugano, Switzerland.
You can see a lot of my Artwork on this site. Please use the Navigation bar on the left to find your way around on this web site. If you like the work, feel free to contact me.
---
Links:
Here you can find links to other sites related to Art, Crows, Ravens etc. I am not responsible for the content of these sites.